In this review of the Vitamat we will be diving into the Vitamat's therapies, crystals, warranty, guarantees, certifications, pricing and what products are available.
The Vitamat is a far infrared mat made from natural materials and uses bioceramic & jade to generate the far-infrared instead of the widely used amethyst crystals used by Biomat for instance.
The natural materials you will notice less off-gassing than with some other mats when it is turned on and heated up. This is because the materials are not treated with any sort of chemicals.
 It not as thick as some of the other mats and is therefore lighter and can be formed on to chairs and contours of other furniture.
Starting Price
• $895
Return Policy
• 30 Day Partial
Warranty
• 1 Year
• Customer pays shipping
Sizes Available
• 2 Options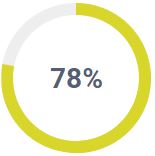 How Does Vitamat Compare! ↓
The Vitamat is water resistant (sweat) & the mat temperature will go up to 149 degrees F. 
This mat includes the technologies of FIR and negative ions which are emitted from the jade crystals.
The guarantees and warranties that we found out there for this mat are more varied than with some other mats. 
This is because there is no one single distributor, every distributor has their own terms and conditions.
In some cases there are "hidden" fees for returns, like paying for return shipping and handling, and most cases we found only allowed returns on completely new, un-opened mats. Often there were re-stocking fees involved as well.
The FIR, far infra-red, generated by the Vitamat is created using bioceramic materials along with Jade mineral. 
This mat also includes a fibreglass layer which is intended to intercept electromagnetic waves generated by applying a voltage to the bioceramic and Jade to generate the FIR. 
Not all mats include this feature so be sure to check on our review pages or other sites to confirm this.
The combination of bioceramic and Jade crystal produces far infra-red wavelengths in the range of 8-14 microns. 
With a higher level of wavelength typically the deeper the penetration into body tissue.
Near infrared, lower levels of wavelength, 0-5 microns, will typically be a little more effective in topical pain issues and healing.
You can read more about far infrared therapy on our page, Far Infrared Therapy Benefits.
Negative ions are produced in the Vitamat via the Jade crystals in the mat.
Jade crystals naturally emit negative ions and far infrared wavelengths when they are heated. 
You may have read about amethyst and tourmaline as well.
All three, amethyst, jade, and tourmaline are powerful semiconductors of negative ions.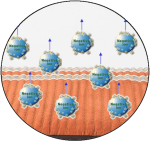 Some mats use a combination of the crystals while others only use one or two. 
The Vitamat uses only Jade which typically produces an average of 700 negative ions per square inch. 
Negative ions are what we experience in nature, have you ever been camping or hiking or by the ocean and taken a deep breath only to feel refreshed, relaxed, invigorated and energized?
It isn't a coincidence, nature naturally produces negative ions, especially around moving bodies of water. Read up more on negative ions on our Benefits of Negative Ions page.
The Vitamat comes in 2 different sizes, prices can vary from vendor to vendor so make sure you look at more than just one website. 
Prices shown below here are an average of what was seen on various vendor websites.
The double size is only 20lbs in weight, lighter than most other mats out there.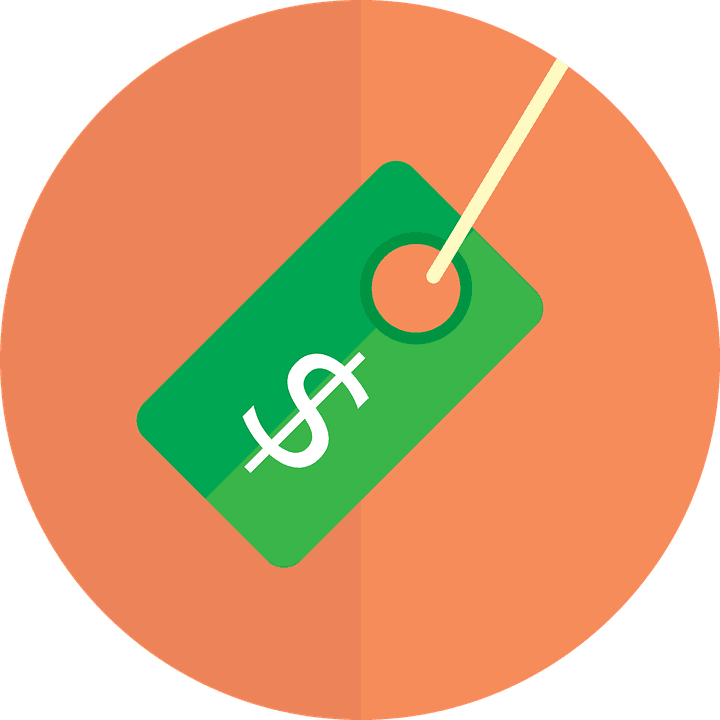 Vitamat Mat Single Size  – 34" W x 75" L – $895.00
Vitamat Mat Double Size – 54.5" W x 75" L – $1,095.00
Certifications, Production, Distribution
Vitamat Mat FDA Registration?
Many mats you may find are actually FDA registered as Class 2 medical devices (check out Far Infrared Mat Review Table for more FDA approved mats).
After much investigation no certification of this sort could be found for the Vitamat.
If you find evidence contradicting this please let us know on the contact us page so the most accurate information can be here for others to find.
After much research, where the production of Vitamat occurs is unclear. 
Multiple distributors can be found by a simple google search, however the original supplier of all these distributors remains unclear. 
Based on the lack of advertising of where the mat is produced one would likely assume it is coming from China or another international location with low costs of production.
Also based on the mat's appearance and the appearance of the mat controller it appears similar to other products from China.
This is not to say that it would be of inferior quality, many quality products are produced in China.
Again distribution of the Vitamat can be found in multiple websites from a simple google search, and even on Amazon. 
Be sure to check multiple sites, as prices do vary, and be sure to double check if there is free shipping or not! 
A cheaper mat where you're paying $100-$200 for shipping is going to cost more overall. 
Please also exercise caution on who you buy from, not every distributor has the same customer service or warranty policies; try your best to find a distributor with many verified high level reviews of the product and service. 
As for where the mats are shipping from, this is unclear as the origin of production is unclear.
It is entirely possible that all of the distributors you find are shipping direct to you from the same manufacturer that they all share.
Be conscious of this fact when you purchase because delivery from some distributors may take longer than others.
Be wary of the warranties and guarantees out there. Different distributors are going to offer different terms. 
From what we found, many distributors do not even give information on their return policy before purchase, to us this is a red flag.
Other distributors do show this information on their webpage, but we did find that many leave out certain important factors, like no mention of who pays the return shipping on the item (or where you would have to pay shipping to for that matter!). 
This type of omission in information could end up costing you big, even relative to the price of the mat.
Vitamat Mat Warranty & Guarantee
Some terms of warranty/guarantees that we found were as follows for the Vitamat:
15% restocking fee applies if returned within 15 days in new unused condition and you pay return shipping and handling

One year warranty from date of purchase with receipt and warranty card, 30 day money back guarantee but you pay for shipping and handling for the return

30 day money back guarantee if the product is in new and un-opened condition minus shipping and a 10% re-stocking fee
The Vitamat is not exclusive to any one distributor, in fact it is even sold on Amazon. 
There are numerous websites selling the product with varying levels of customer support as you made find in online reviews if you spend enough time looking. 
A simple Google search will turn up multiple places to purchase the Vitamat.
Our advice is research twice and buy once, find a dealer that you can trust based on reviews and make sure that there is a reasonable return or guarantee policy.
If you're interested in the Vitamat we would recommend checking out the following product for its superior warranty, guarantee, pricing & customer service.
This alternative to the Vitamat is a full size mat, at a better price point ($365 USD) and uses two of the most popular far infrared crystals, jade and tourmaline.
We hope this review has been helpful and informative to you, and if it has, drop us a comment below or please share it with your friends!