Best Far Infrared & PEMF Mats of 2021 Review
Name

Description

Features

Scores

Total Score




Healthy Wave Pro Multi-Wave Mat

The Healthy Wave Pro Multi-Wave Mat was rated as the best mat for 2021. It is the latest and most advanced PEMF therapy mat available and allows full customization of PEMF therapy, something no other brand does. It also combines 3 other effective therapies into one product, and having the best warranty in its class ranks this product as the top #1.

Far Infrared

Negative Ions PEMF Red Light Therapy

9.8 Money Back Guarantee

9.2 Mat Options & Sizes

$999 Starting Price

9.7

Healthy Wave Mat

The Healthy Wave Mat brand was rated as the best PEMF & far infrared company. It combines the top current therapies into single devices including FIR, PEMF, negative ions & phototherapy, something no other brand does. This together with the best warranties in industry ranks Healthy Wave Pro to the top.

Far Infrared

Negative Ions PEMF Red Light Therapy

9.6 Money Back Guarantee

9.2 Mat Options & Sizes

$109 Starting Price

9.5

Biomat Mat

The Biomat is likely the world's most well known far infrared mat. It is an excellent far infrared product using amethyst crystals and in some models a "TOCA" layer. Be sure to check before purchasing as not all models include the "TOCA" layer.
Far Infrared Negative Ions PEMF Red Light Therapy

8.5 Money Back Guarantee

8.7 Mat Options & Sizes

$550 Starting Price

8.7

Bemer Mat

The Bemer Group is likely responsible for popularizing the idea of PEMF therapy (pulsed electro-magnetic frequency). They produce a quality PEMF therapy product utilizing 2 PEMF frequencies, however PEMF is the only therapy used in their product.
Far Infrared Negative Ions PEMF Red Light Therapy

8.9 Money Back Guarantee

8.4 Mat Options & Sizes

$4,850 Starting Price

7.8

Vitamat Mat

Vitamat is a FIR mat with a key difference between it and most other mats. The Vitamat uses a combination of bioceramics and jade crystal to produce its far infrared heat as opposed to the widely used amethyst crystal in other mats.
Far Infrared Negative Ions PEMF Red Light Therapy

8.2 Money Back Guarantee

7.7 Mat Options & Sizes

$895 Starting Price

7.8
We reviewed 56 of the most pertinent PEMF Research Articles to determine the best waveform, intensity & frequency
To learn more check out one of our informational pages
Healthy Wave Mat vs Bemer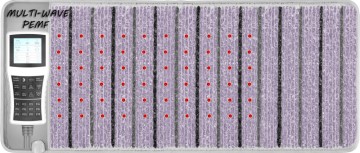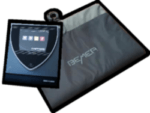 Healthy Wave Mat vs Bemer is becoming a more often searched term as the Healthy Wave brand gains in popularity in the PEMF and far infrared therapy world.
There are many great reasons to use either of these products for the benefits they can provide through PEMF therapy.
The most noticeable differences between the Healthy Wave & Bemer products are the price point, therapies included, the options offered with those therapies, and the marketing messages.
Bemer's primary marketing message is that their PEMF therapy includes a "Physical" magnetic signal which is the best for microcirculation.
Healthy Wave Multi-Wave's primary message is to use the same numerous PEMF signals that PubMed research shows to be effective and that all can be used with the Multi-Wave. This in addition to adding additional effective therapies for a full synergistic therapeutic effect.
See more on the Bemer mat & Healthy Wave compared on our Best PEMF Mat Review page.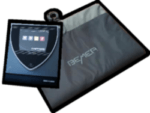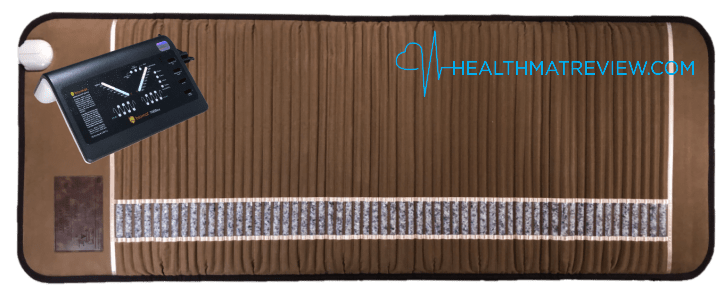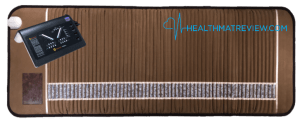 Biomat vs Bemer is an often posed search on Google because these two brands are so well known for their benefits however these two products are very, very different.
Bemer mat is a PEMF therapy product whereas Biomat is a far infrared product, and though they both purport some of the same benefits, notably better circulation, they do this though very different mechanisms.
As far as the research goes, both PEMF and far infrared have been shown in many studies on PubMed to be effective therapeutic therapies for a wide range of ailments including circulation.
Anecdotally there are many stories of people enjoying the benefits of both the Bemer and the Biomat.
Read more on our Bemer Review, Biomat Review, and Biomat FAQ pages to help make your choice or consider a product which combines the therapies offered by both Biomat and Bemer in one such as the Healthy Wave Multiwave Mat.
Healthy Wave Inframat Pro vs Biomat
Healthy Wave Inframat Pro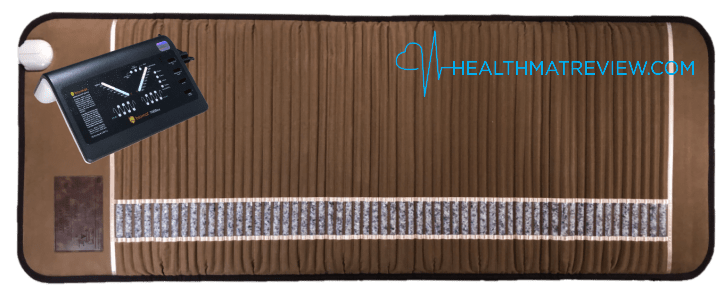 People are often now searching for the differences between the Healthy Wave Inframat Pro vs Biomat as they are comparable products an both now well known.
There is actually more than one Healthy Wave product which is comparable to the Biomat, the most similar is the Healthy Wave Soft & Flexible Infrared Mat.
People also often consider both the Healthy Wave Inframat Pro and the more well known Healthy Wave Mat Pro, both of these versions include PEMF therapy in addition to infrared therapy generated by verified amethyst and jade crystals but with the addition of red light therapy in the regular Pro version.
The primary differences to compare between the Biomat and Healthy Wave Mats, are the price, the warranty & guarantee polices, and the therapies, Healthy Wave includes PEMF whereas Biomat is infrared only.
Both Biomat and Healthy Wave are well known reputable companies which stand behind their products and quality, this is important to know when making your choice on the product you may wish to invest in.
Subscribe now and get a coupon for our top rated therapy mat sent straight to your inbox!